Summary: Are you looking for ways to export from Lotus Notes to Gmail? If so, you have clicked the right link. Lotus Notes to Gmail conversion is beneficial to users in many ways. Here we have discussed its benefits and how to export from Lotus Notes to Gmail.
Reasons  to Migrate emails from Lotus Notes to Gmail Account
There are varied reasons why users like to move emails from Lotus Notes to Gmail. We are discussing some common reasons.
Improved functionality: Gmail is an advanced utility that has improved over time. It has intuitive user interface and features like labels, smart searching, and the ability to easily attach files from Google Drive.
Accessibility: When you compare Lotus Notes with Gmail, you can notice that the cloud-based platform is accessible on your desktop to mobile devices irrespective of Operating Systems they support. It means you can access your emails and contacts from anywhere with an internet connection. The kind of flexibility is not available for Lotus Notes users.
Collaboration: You can collaborate Gmail with Google's suite to use other tools of Google, like Google Docs and Google Sheets. You can assign and collaborate tasks. It is not easy with Lotus Notes.
Cost savings: Lotus Notes is a paid utility. Furthermore, it maintenance is also costly. In contrast, Gmail is a free tool. It allows users to manage contacts and emails with attachments at no cost. However, if you get its paid version, you will not more facilities and storage.
Integration with other apps and services: Lotus Notes doesn't allow integration with other platforms like Gmail can. It can integrate with a wide variety of apps, such as Salesforce, Trello, and Slack, allowing users to maintain workflow and competency.
Tips & Tricks:– Migrate Lotus Notes to Office 365
Free Conversion of Lotus Notes to Gmail
The following methods contain 3 steps. We recommend you to follow these steps if you are technically savvy. You can take help of technicians also. Below are the methods to apply
First Step:- Export NSF file to CSV
For this, open your Lotus Notes account
Hit the Mail icon
Visit File >> Export
In the Export Window, select an appropriate local location where you want to save the file, from the Save As type select "comma separated values", and finally hit the Export tab.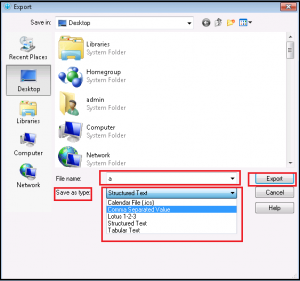 In the next window, select all documents and Unicode. Press OK here.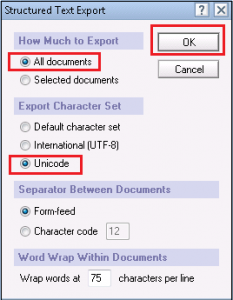 It transfers the Lotus Notes data to the selected local location.
Second Step: Importing CSV to Outlook
After that, start Microsoft Outlook
On the left side select, Inbox and then New Folder.
Hit the file tab after that from the menu
From the dropdown, select Open and Export and then hit the Import and Export option
It will open the Import and Export wizard, select "import from another program" from multiple options and press Next.
The Import a File wizard will open, select the import file type- comma separated values here and press Next
Search and select files from Lotus Notes and hit migrate option.
Select the newly created folders and press Next here.
A dialog box will appear to let you map the field manually, if the file size is large.
Final Step:- Export Lotus Notes to Gmail Via PST
In the second step, data exports to Outlook. In the final step, you will export the PST file stored data of Lotus Notes to Gmail using the GAMMO tool. Below are the steps to follow-
Open Google and type GAMMO.
Download the application.
Hit Outlook Migration.exe file.
Press Yes here.
Wait the application to download.
A new window will pop-up, provide your email here and press continue.
It will open the Gmail browser.
Login to your Gmail
Press on allow permission.
Go to earlier window and continue.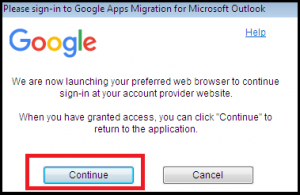 Select the current migration settings and the location where the current PST file you have stored. Select migrate all data or few data as per your need and then Next.
Also Read :- Convert HCL Lotus Notes to Outlook PST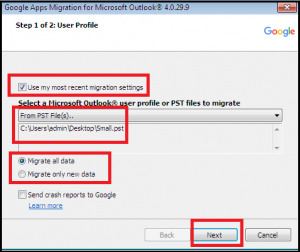 After that, select all fields or required fields, like contacts, calendar and emails. Press the Migration tab.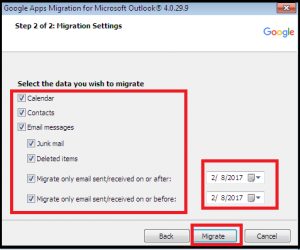 The Migration Status window shows how many contacts, emails, and calendars are exporting. When the process finishes, click OK.
If you wish to export additional files, hit the start new migration tab else click on Close.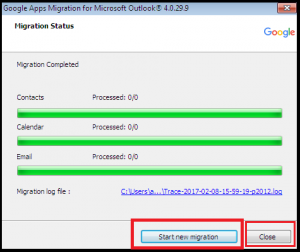 Now, Outlook transfers all your Lotus Notes data to Gmail.
Automated Conversion of Lotus Notes to Gmail
Do you find the aforementioned solution is beneficial? If you lack the necessary technological know-how, you might not be able to handle the manual process. In this context, you have another option and that is a third-party application. Use a professional conversion program for migration because your Lotus Notes files contain sensitive information that you don't want to disclose others and don't want to lose it.
DailySoft NSF to Gmail Migrator is one of the best alternatives to export Lotus Notes to Gmail. The conversion program enables users to export selective Lotus Notes data to Gmail with top accuracy. During conversion, it exports emails with attachments.
Steps to follow for conversion-
Download and launch the program on your Windows system
Choose the mail source NSF or Lotus Notes Files and press Next
Select either folder mode or file mode to choose local NSF files and press Next
Now, choose the output- Export to Gmail Account and press Next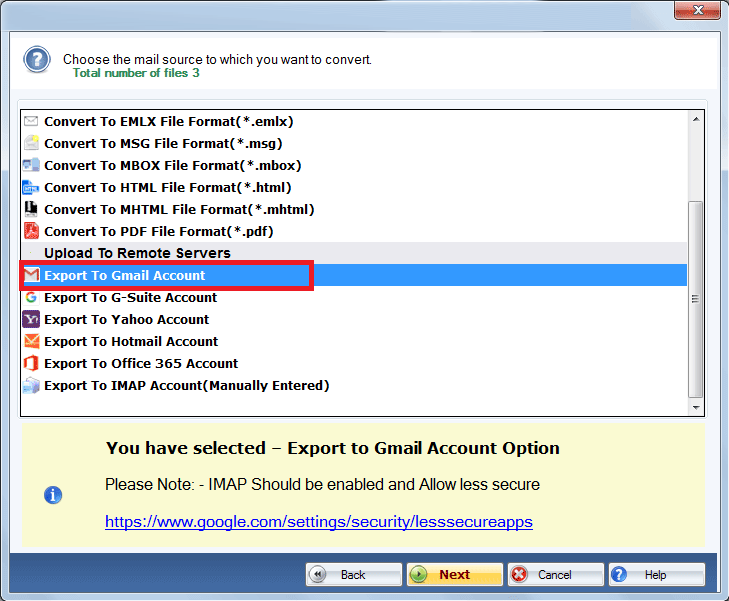 Provide the correct username, password, and hit the Authenticate tab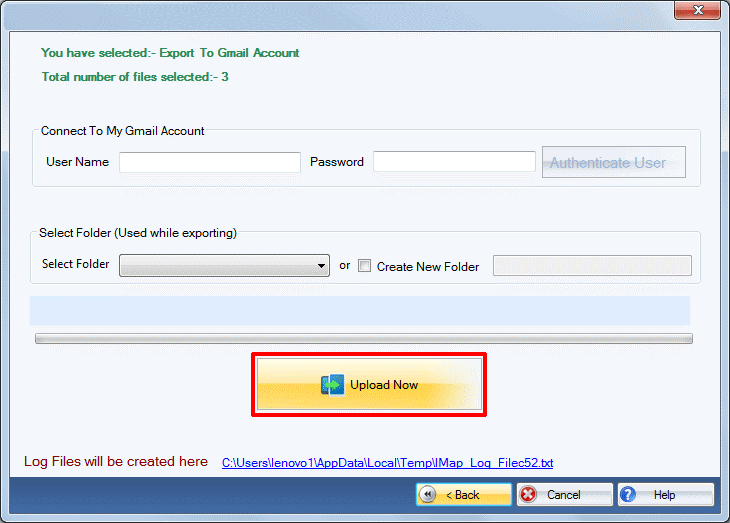 Select an existing folder or create a new folder in your Outlook
Press the Upload Now button to complete the process
(Note: To run the program, ensure that Lotus Note is pre-installed.)
Conclusion
After comparison, you can see that NSF to Gmail Conversion is easy with the help of a third party program.