Summary: The article covers how to export Apple Mail to Outlook with or without Apple Mail and MS Outlook. We cover manual solutions and automated solutions to let you choose a suitable option. However, if you have limited Apple Mail files to export to Outlook, a manual solution can work.
Why is MS Outlook Preferred Over MBOX Email Clients?
Today, millions of small and medium businesses have shown their trust in MS Outlook for Windows. Here are some reasons why users like MS Outlook.
Support Emails and Other Properties
Unlike MBOX which supports email messages, a PST file can hold emails, contacts, tasks, calendars, notes, and more mailbox items. It is continuously improving.
Large Storage
After launching the Unicode version, a PST file can hold a large number of databases. It can store up to 50GB of data. It means the tool can create a large PST file.
Outlook supports Exchange accounts
MS Outlook supports Exchange tools. It can integrate with Exchange to provide the best output to users.
High-Quality Security
The security feature of MS Outlook is robust. An organization can maintain the privacy of its data with the help of the tool.
Frequently updated
Apple Mail is open-source. It is not updated like MS Outlook. Microsoft has launched several versions of MS Outlook to provide the best user experience.
Free Method to Move MBOX Emails to Outlook/PST
Since MS Outlook doesn't support MBOX files, you can do the following manual methods to transfer MBOX data to PST.
First, transfer MBOX email to EML
Drag and Drop EML Files to MS Outlook
Save MBOX Emails as EML Files
Your Apple Mail may provide solutions to transfer MBOX files to EML file extension. Here are the basic things to follow.
Access your email client and select the folder you want to convert. Right click on the folder to choose New Folder option from the dropdown.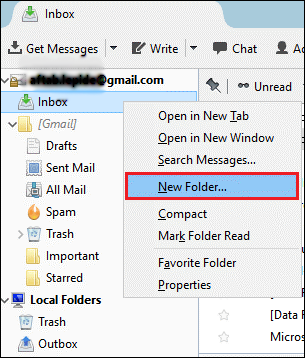 A small box will pop-up, create a subfolder and then press Create Folder.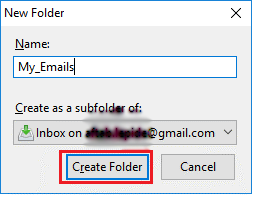 Now, choose the emails that you want to export to the New Folder. You can select more than one email at a time.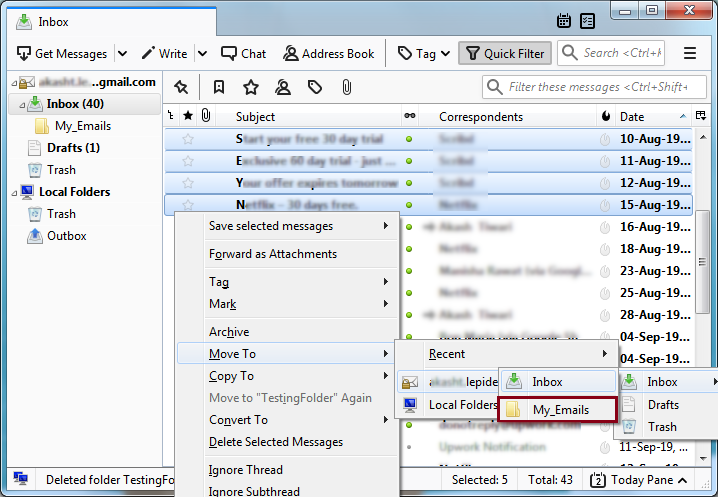 Now all the emails are present in the folder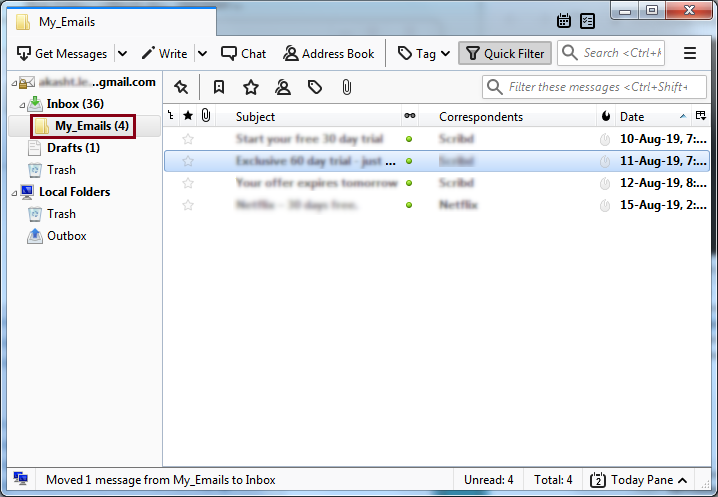 Now, again select these emails from your new folder and right click to select the Save as option.
It will save those emails in an EML file.
Drag and Drop EML Files to Outlook
The good news is that EML files can be read by MS Outlook.
For this, here are the steps to follow.
Access the targeted EML file you have saved currently.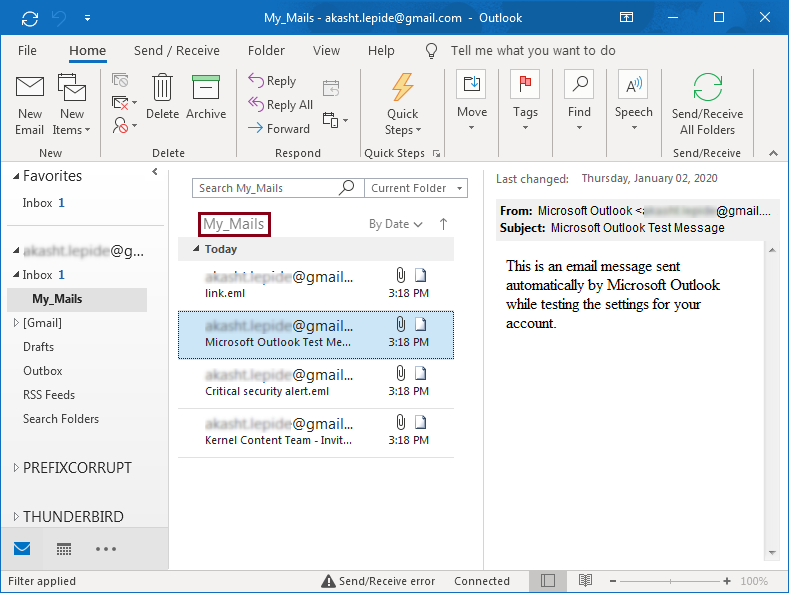 Choose all the emails and drag and drop them to any Outlook folder.
Conversion of Emails into PST
Here are the steps you can follow. Click on File > Open & Export > Import/Export.
The Import/Export wizard will open, select Export to a file and press Next.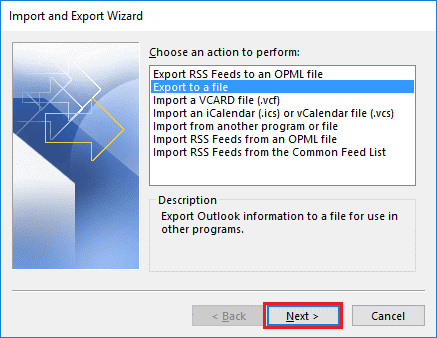 After that choose Outlook Data File (.pst). Hit Next.
Select the folder where EML files you have created and press Next.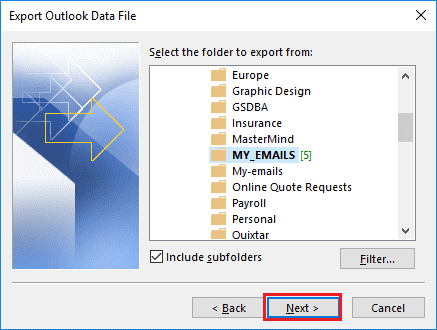 Provide the correct location for your PST file, select the radio button if any option you like and then Finish to end the process.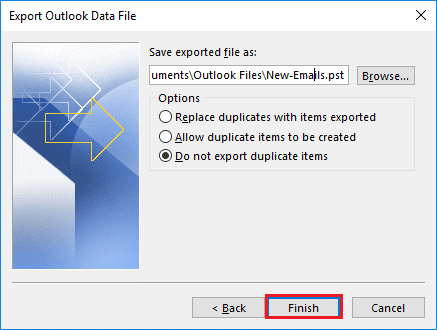 Note: You can protect the file from being stolen by locking them.
Conversion of Apple Mail to MS Outlook for Windows Directly through Automated Conversion
It is always wise to save time and energy. If you have a number of MBOX files to export to MS Outlook, we will suggest you go for a third-party conversion program.
DailySoft MBOX to PST Converter- A Reliable Alternative
We are claiming that because the tool has received positive responses from its users. Most of them are satisfied with its performance and conversion accuracy. The DailySoft EMLX to PST Converter, is most efficient tool for Apple Mail to Outlook Conversion. It export bulk emlx files to pst at once without creating any errors or difficulty.
Here are the significant features of the application.
Capable of exporting MBOX to PST in a bunch where users can select as many MBOX files as they can
Enable users to export new and orphaned MBOX files with ease
Allow conversion in four easy steps hence no technical skills you need to run the app
Convert all entities of an MBOX file or allow users to perform filtration for custom results
A sophisticated application to perform conversion of several other file formats
The free demo trial enables users to assess the application's performance
Convert unlimited data for licensed users
Below are the Steps to Follow-
After downloading, launch the application
Select the mail source MBOX File format among various options, and press Next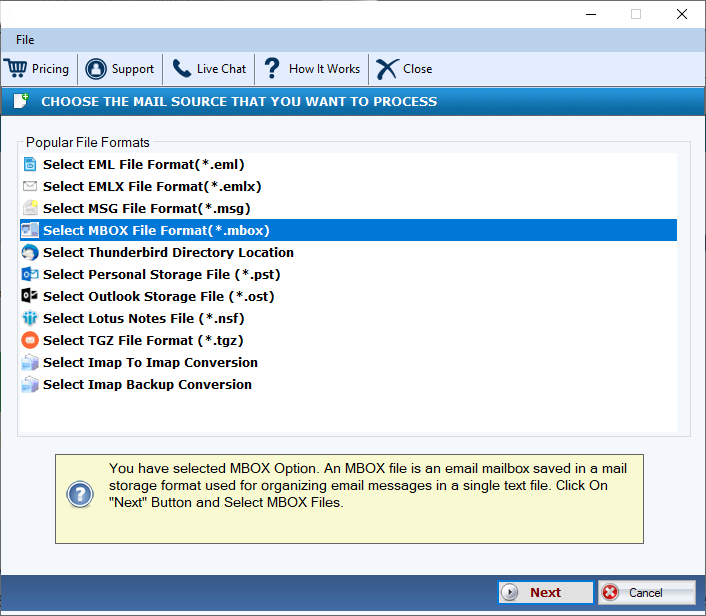 Browse and select locally saved MBOX files and then Next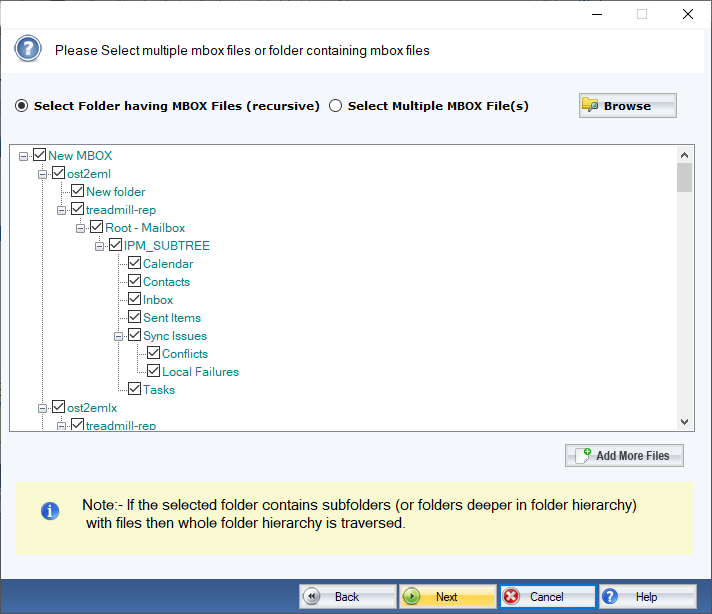 Choose the output form "PST" and then press Next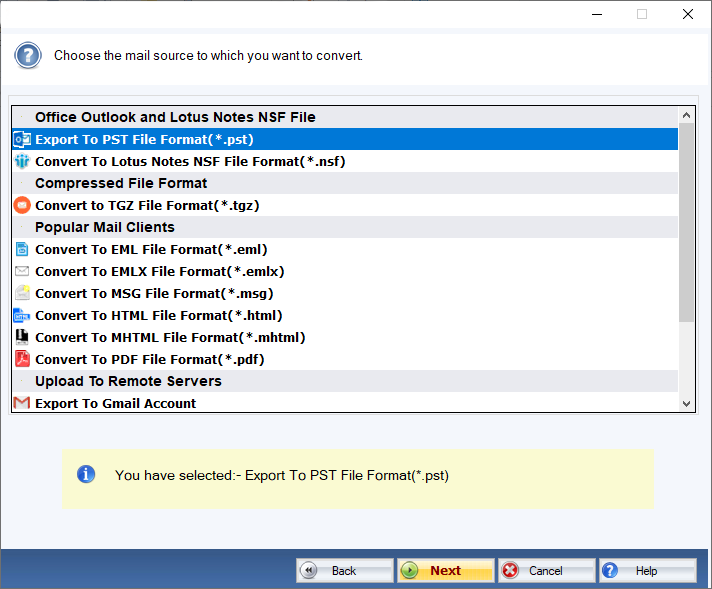 Select the output location on your system to save the file and hit Convert Now
Conclusion
Automated conversion doesn't need a prior installation of MS Outlook and Apple Mail to Transfer Apple Mail folders to Outlook. It is an independent conversion tool. You can expect to get accurate results with attachments. The manual conversion solutions you have found above are lengthy, time-consuming, and can put your data at risk.