Summary: Lotus Notes is one of the most famous email clients to manage emails, contacts, notes, messages, events, and journals. Lotus Notes is convenient to use for professional users. When it comes to using the app for personal purposes, you cannot open the email client in your environment. Therefore, many users like to move some of their important emails from Lotus Notes to Thunderbird. The article throws light on how to convert Lotus Notes to Thunderbird.
Lotus Notes also known as IBM Notes is one of the best email clients to manage emails, events, contacts, and journals. It saves data in NSF file format to your local system. Lotus Notes is compatible with Windows, Mac, and Linux.
Thunderbird is open-source. It is available for users free of cost to manage emails, contacts, and tasks. Though it is not as robust as Lotus Notes, it is sufficient for small businesses and personal users. Thunderbird saves its data in MBOX file format to your system.
Why do Users Export Lotus Notes to Thunderbird?
1. Thunderbird is freeware. It is available for Mac, Linux, and Windows users. The tool saves money. Lotus Notes requires a subscription to enjoy its services.
2. Thunderbird allows users to create multiple accounts to manage emails, contacts, and tasks efficiently.
Thunderbird offers data security. It is not easy to breach the security feature of Thunderbird. It is as secure as Lotus Notes.
Manual Conversion of Lotus Notes to Thunderbird
We first address a manual solution to convert all Lotus Notes databases to Thunderbird and then we suggest you a third-party application. You can choose any of these options as per your needs and convenience. In the solution, you require to follow 2 steps. In the first step, you export Lotus Notes to EML and then EML to Thunderbird.
Step1. Export Lotus Notes Mailbox
Access your Lotus Notes Email Client.
Hit the File menu and choose the Save As option from the dropdown
From the Save As Type, select EML file format and click on the Save button.
Hit the File menu and click on Preferences.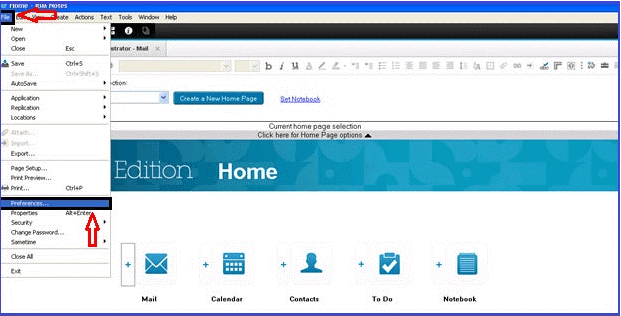 After that, select the "Basic Notes Client Configuration" option.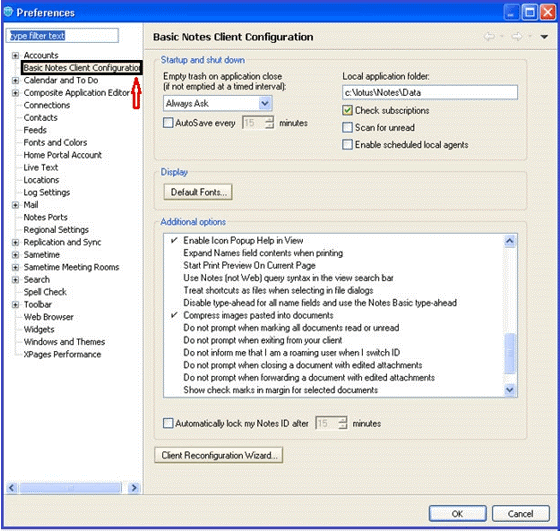 Next, choose the "Drag and drop save as EML file" option.
Now, you have prepared the Resultant Files for the next step.
Also Read this Post to Know- Migrate Lotus Notes NSF to Office 365
Step2. Import Resultant Files to Thunderbird
Access your Mozilla Thunderbird Application.
Press the Add button to choose the "ImportExportTools NG" add-on.
Go to Local Folder and create New Folder by right-click.
As you create a new folder, right-click on its icon and select the ImportExportTools NG tool and then the Import all messages from a directory from its sub-directories.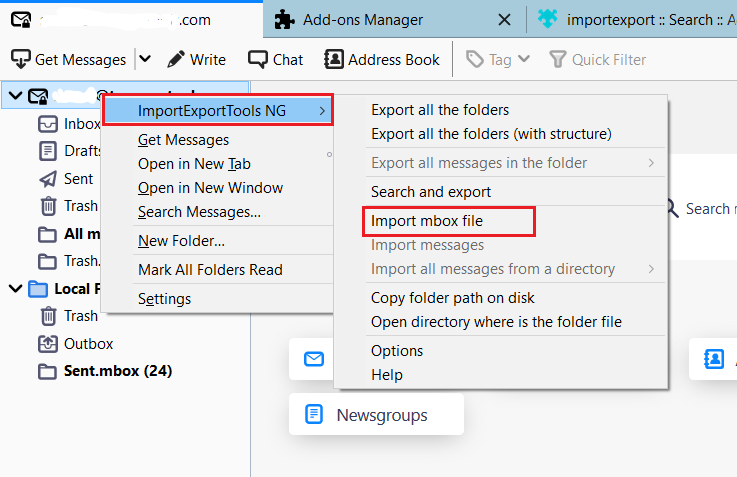 Select the target folder and OK.
Now, extract the EML files in your Thunderbird Email Client.
The abovementioned process is easy to follow if you are technically witty. We don't recommend the solution to new users because it can lead to file corruption. If you still want to
export data manually, and create a backup of your essential files.
Professional Solution to Export Lotus Notes to Thunderbird
A third-party application can help you fix the problem quickly. You don't need technical assistance. DailySoft Lotus Notes NSF to MBOX Converter is one of the well-recommended applications for the conversion of Lotus Notes to Thunderbird quickly and safely. The application keeps data well organized after conversion. It doesn't modify the entity of emails.
Below are some striking reasons why users like to use DailySoft NSF to MBOX Exporter
It is an all-in-one conversion program as it enables the conversion of Lotus Notes to MBOX, PST, MSG, TGZ, EML, and EMLX file formats.
The conversion tool is lightweight. Hence, it requires a small amount of space on your system and doesn't make it slow.
The app exports data in four easy steps for which you don't need technical assistance.
The app is capable of exporting largely to small-sized NSF files with ease.
It saves the exported data to a single MBOX file or creates multiple MBOX files by creating a separate folder for each NSF file.
The license version of the app offers unlimited conversion. Users can use the app as many times as they want.
It requires the installation of Lotus Notes for conversion.
Steps to Run the Program
Launch the program after downloading it and select the file format NSF.
Press the Next Button. Select the NSF file upload in the tool one by one or at once.
Click on the Browse tab and choose the required NSF files manually.
Press the Next button, and Select the Convert to MBOX File Format option.
Press the Next button and choose to save the NSF file in one folder or separate folders
Press the Converter Now button.
Conclusion
Conversion of NSF to MBOX is easy if you consider a professional application. Go ahead with a professional app instead of a manual solution that can cause data loss.