Summary: When it comes to data security, many of us don't like to take a chance. Therefore, many users like to move from open-source email clients to paid programs. There is a demand for conversion from Thunderbird, Entourage, and WLM to MS Outlook for Windows. It is an advanced Microsoft email client that has evolved to provide the best user experience. Here we learn the best solution to export from MBOX to PST.
PST is the file format of MS Outlook. If you don't configure MS Outlook with Exchange Server, the data save in PST. A PST file can hold emails, contacts, notes, journals, events, etc. Data organization in a PST file is sophisticated. It prevents data loss. MBOX, on the other hand, is a simple file format that can store only emails with their attachments. However, MBOX to PST conversion can allow you to open 25+ email client databases.
Reasons Why Users like to Use MS Outlook over MBOX-Supporting Email Clients
A safe and secure email experience
These days, data hacking is one of the most common incidents among incidents. A fact reveals that 50% of security incidents are taking place because of businesses' compromised emails. Fake emails and hacking the email client of users are common issues. Outlook is a robust email client. It reduces data stealing and hacking issues. A PST file can secure with a password for data security.
Your tech stays up-to-date
With the advancement in technology, it is essential to use the latest technology to get the best output. Thunderbird, Entourage, WLM, and other MBOX-supporting email clients are not as robust as MS Outlook for Windows. Several versions of MS Outlook are available. Over time, Microsoft has introduced several advanced versions to improve users' experience. MS Outlook allows staying connected with the latest technology in the emailing world.
Read Also:- Convert Outlook PST to MBOX 
A Scalable App for Your Business
MS Outlook in collaboration with Exchange Server and Office 365 provides users with the best experience. It combines corporate-class email and productivity tools. It is a powerful all-in-one solution. Thus, it keeps your organization's data secure and well-organized to avoid data mismanagement.
Remote Work Facilities
With the evolving business landscape in mind, MS Outlook has also evolved. Gone were the days when Outlook is a desktop-based email client only. Now, it is available to use on your laptop and small handheld devices with ease. You can access your important emails, contacts, and events on your mobile phone installed with MS Outlook. MBOX-supporting email clients don't support smart devices.
Conversion of MBOX to Outlook 2021/2019/2016
There is always a debate on this topic. Some users like to go for a manual solution while some like to consider a professional utility. Practically, individuals want to give a manual solution an initial try for conversion. However, the idea is not good at all because no manual solution is safe to use. There is a risk of data loss. The process can consume time and hamper work productivity. There may be incomplete conversion. Looking at these downsides with manual solutions, a third-party conversion program is a safe solution to consider.
DailySoft MBOX to PST Converter is one of the best applications to use on your system. The lightweight utility offers swift Conversion-
Features Supporting by DailySoft MBOX to PST Exporter
Bulk conversion is one of the significant key features of the application. It allows users to pick a single MBOX file to convert to PST or pick multiple MBOX files to convert to PST. Each time, it gives an accurate result. Bulk conversion saves time and effort for users. It also makes the conversion process convenient for users.
No loss of data is a primary goal of the app. During conversion, it retains the file quality. It exports emails with its all properties intact. It doesn't modify the structure of emails and exports emails with attachments. No file size issue can interfere with the quality of conversion.
All in all, the application requires four steps for conversion. Users with poor technical skills can also convert MBOX to PST with the help of the application.
Free trial is one of the attractive features of the app. It lets you examine the proficiency of the app before getting its licensed version.
The licensed version of the app is available for unlimited use. You can use the app as long as you desire. There is no limit to the use of the app.
Steps to Export MBOX to PST Using DailySoft MBOX to PST Converter
Download and launch the application on your system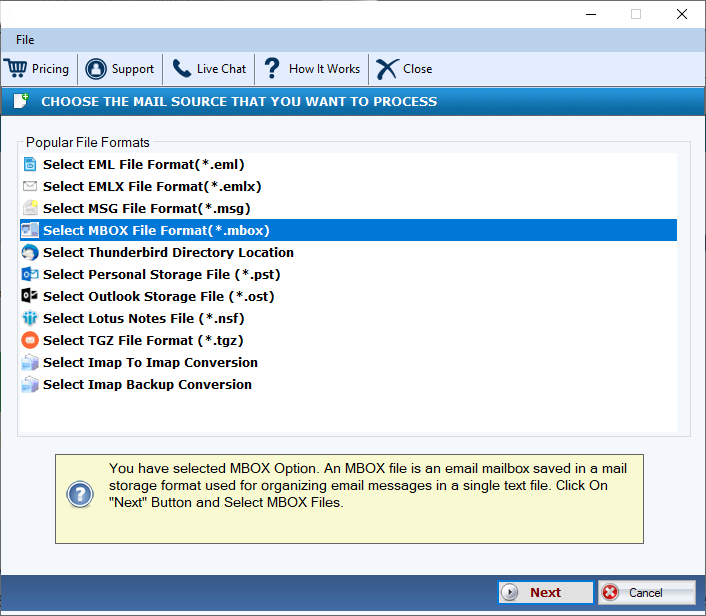 Select the Folder Mode or File Mode and then hit the Browse button to select MBOX files locally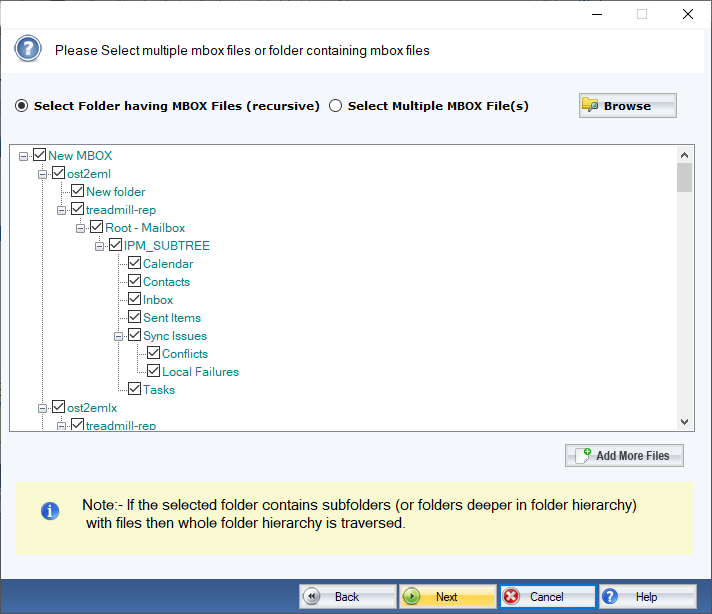 Select PST file format for conversion
Choose an existing PST folder or create a new PST folder to save data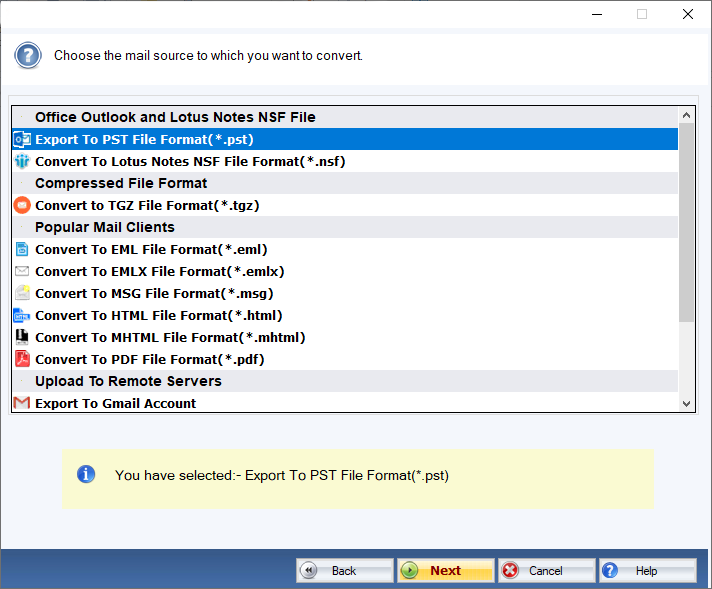 Select an output location to save data
Press the final button to complete the process
Conclusion
Overall, your goal of conversion from one email client to another can fulfil with a professional program rather than manual solutions. Carefully plan the conversion process if you have sensitive and essential MBOX files